DRUDKH - Blood in our Wells, T-Shirt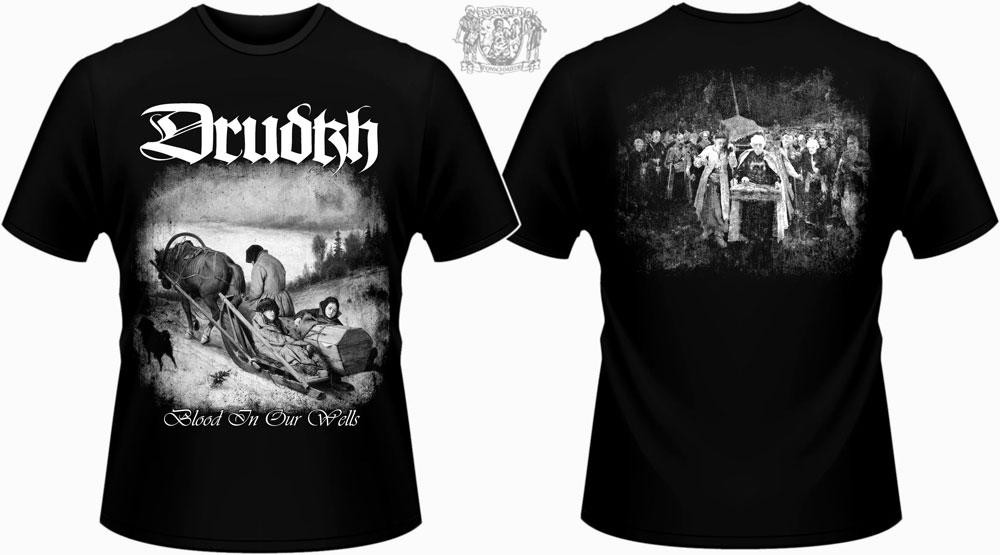 Stock Status:
Temporary not available
Cheapest shipping from 7 €
Item weight: 200 g
Front: Original design of 'Blood in our wells'
Back: Funeral of Otaman (Cossacks) Any otaman was a person democratically elected on 'Zapizhian Sich'. All Cossacks competed for election were chosen directly in the field - everybody saw the candidate(s) and saw who votes for which of them. This means only the strongest, experienced and the most wise person can be elected to be Otaman. Same open voting happened if Cossacks wanted any Otaman to retire.
B&C exact 190
Colour:
black
Fabric:
100% cotton • 185 g/m²
Attributes:
Exact 2-ply crew neck • 1x1 rib collar with elastane • Necktape • Bottom and sleeve hems with double needle topstitching • Tubular construction
Size chart
Size S:
width 50 cm • height 69 cm
Size M:
width 53 cm • height 72 cm
Size L:
width 56 cm • height 74 cm
Size XL:
width 59 cm • height 76 cm
Size XXL:
width 62 cm • height 78 cm
Size XXXL:
width 65 cm • height 81 cm
Width from armpit to armpit & height from collar to bottom.
1cm:
2,54 inch