MONARQUE - Revelations Nocturnes, T-Shirt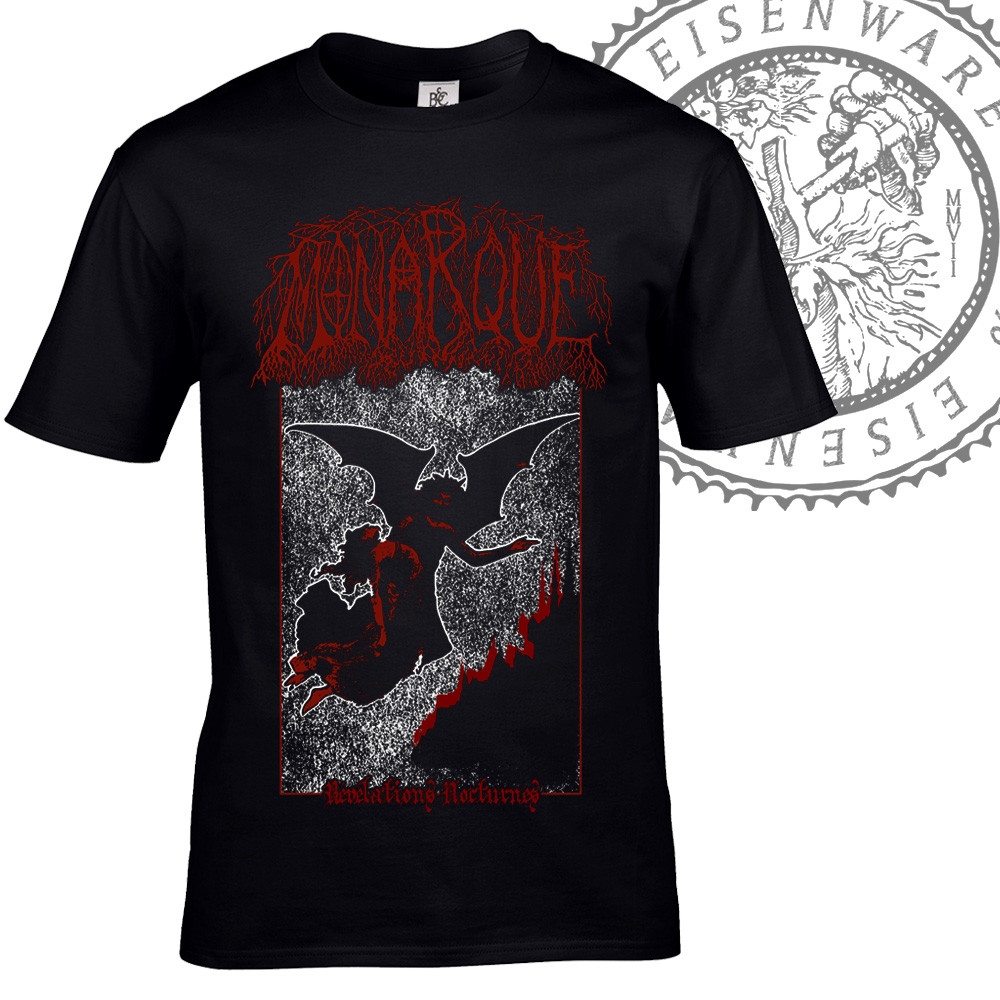 Including Tax: 2.38 € (VAT 19%) excl.
shipping
Delivery Status:
3-7 working days
Cheapest shipping from 3.90 €
Item weight: 200 g
MÉTAL NOIR QUÉBÉCOIS
New & official shirt edition featuring exclusive design by IK at
House of Inkantation.
The 'Revelations Nocturnes' vintage design printed in white, grey and red on black.
B&C exact 190
Colour:
black
Fabric:
100% cotton • 185 g/m²
Attributes:
Exact 2-ply crew neck • 1x1 rib collar with elastane • Necktape • Bottom and sleeve hems with double needle topstitching • Tubular construction
Size chart
Size S:
width 50 cm • height 69 cm
Size M:
width 53 cm • height 72 cm
Size L:
width 56 cm • height 74 cm
Size XL:
width 59 cm • height 76 cm
Size XXL:
width 62 cm • height 78 cm
Size XXXL:
width 65 cm • height 81 cm
Width from armpit to armpit & height from collar to bottom.
1cm:
2,54 inch