AURVANDIL - Yearning, CD
Eisen057-CD
4250088501401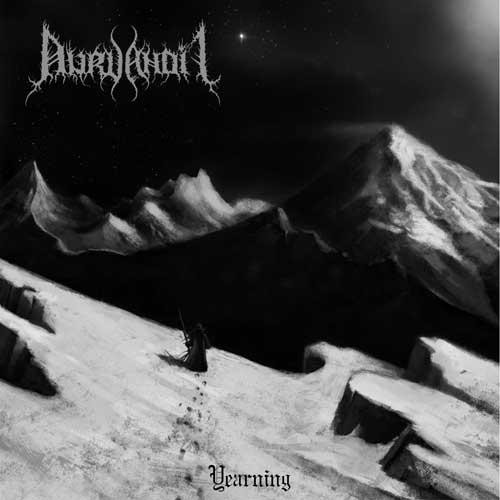 Including Tax: 1.58 € (VAT 19%) excl.
shipping
Delivery Status:
3-7 working days
Cheapest shipping from 0 €
Item weight: 100 g
AURVANDIL was created in MMVI as a spontaneous, scornful, hatred-driven catharsis. Now the yonder beckons, and AURVANDIL yearns. For the eternal night, for solitude, for Gaïa. For total extinction. "Yearning" stands as a cold, harsh manifest of what once was, an ode to spite and a reflection of somber, melancholic hatred.
Cover and booklet artwork created by Sperber Illustrationen.

Review written by the Wanderer: "Yearning" is the debut album of this french project, this time supported by Wiedergänger on drums, which leads to perfection of the sound. A further development to the first eisenwald installment "Ferd" is to be heard clearly, but Aurvandil remained true to himself. Compositions and sound breathe the spirit of the early 90's, primarily mid-tempo played Black Metal, with fast outbreaks and in contrast slow appearing parts as well as calm acustic passages with folk-influences. The rarely used vocals let the music speak for itself and keep the overall epic and dismal atmosphere.

Tracklist:
I- Yearning - prelude
II- End of an Age
III- Reign of Ice I
IV- A Guide To Northern Scapes
V- Walking - interlude
VI- I Summon Scorn
VII- Reign of Ice II
VIII- Gylfi's Journey
IX- Reaching - finale


Overview
Format:
CD (album)
Packaging:
Jewelcase, 12 page booklet on uncoated/rough paper stock with matt silver prints.
Cat.Nr.:
Eisen057
Barcode:
4250088501401
Release date:
June 2011